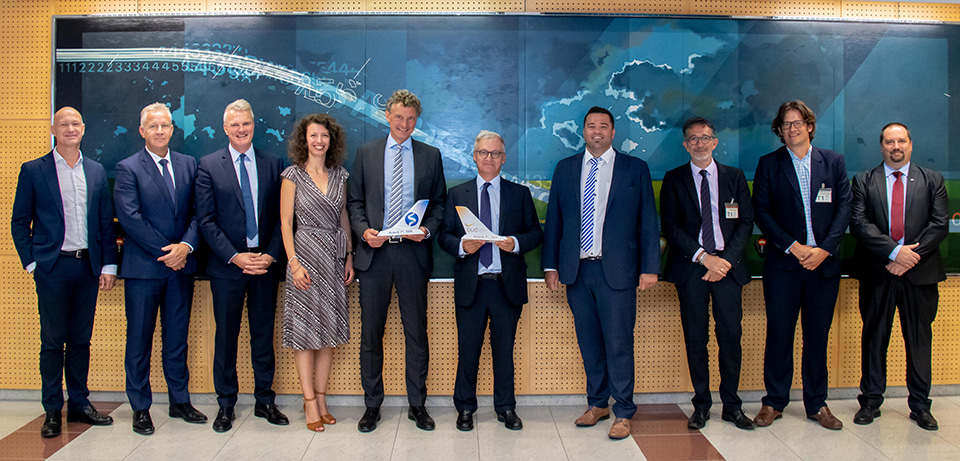 from left to right Dr Rolf Schnitzler, CEO of Budapest Airport and Christophe Cador, CEO of Satys
Satys is continuing to expand its Aftermarket & VIP Painting division globally, and will be able to offer even more aircraft repainting for its customers with 2 new paint hangars in Budapest planned from October 2020.
Therefore, Satys decided to set up shop in Hungary, in particular at the Budapest Airport, one of the largest maintenance centres in Europe. With more than 12 maintenance bays in the airport, Thierry Melet, Managing Director of the Aftermarket & VIP Painting Division, tells us that there is a real interest in establishing an aircraft painting centre here. Budapest Airport will invest in the construction of painting hangars designed by Satys. Our teams will be in charge of operating in these new hangars.